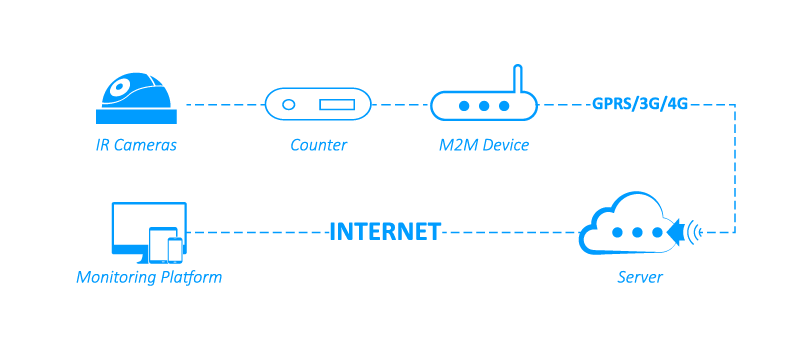 Genuine Tracking Solutions inc independently develops a passenger counting system to count the number of passengers that get on and get off buses. Under standard environments, the system can reach a high rate of accuracy. More importantly, managers can get counting reports from GTS tracking platform. This is an effective way to determine passenger load for the purpose of adjusting driving routes and operating time to prevent overloading of the vehicles, and thus reduce operating costs.

High Precision
Passenger Counter Infrared Night
Vision Cameras

Various Applications like
Buses, Tourist Attractions,
Shopping Malls, etc.
Track your Assets with Our Industry Leading Tracking Solutions