Advanced Vehicle GPS Tracker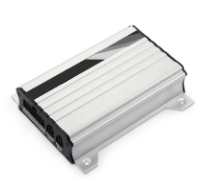 Has two versions running on WCDMA (Iridium optional) and LTE Cat M1/Cat NB1 networks respectively.

Streamline dispatching with Garmin integration to further improve business efficiencies.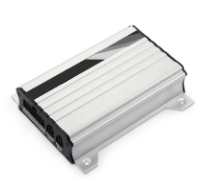 Compatible with Mobileye collision avoidance system to keep your drivers and assets safe.

Support CAN bus, camera, LED display, fuel/temperature sensor, iButton.
Item

Specifications

Dimension

105 mm x 65 mm x 26 mm

Weight

190g

Power supply

T622G & T622E: DC 11–36 V/1.5 A
T622G_F9: DC 11.4–36 V/1.5 A

Backup battery

400 mAh/3.7V

Operating temperature

T622G & T622E: -20°C to 55°C
T622G_F9: -10°C to 55°C

Operating humidity

5% to 95%

Working hour

53 hours in power-saving mode
5.5 hours in normal mode

Sensor

3-axis accelerometer

Memory

8 MB buffer

Frequency band

T622G:
UMTS/HSDPA: 800/850/900/1900/2100 MHz
GSM/GPRS: 850/900/1800/1900 MHz
T622G_F9:
UMTS/HSDPA: 800/850/900/1900/2100 MHz
GSM/GPRS: 850/900/1800/1900 MHz
Iridium satellite:
Frequency band: 1616–1626.5 MHz, Duplex mode: TDD,
Multiplexing mode: TDMA/FDMA
T622E:
Cat M1 & NB1:
LTE FDD: B1/B2/B3/B4/B5/B8/B12/B13/B18/B19/B20/B26/B28
LTE TDD: B39(for Cat M1 only)
EGPRS: 850/900/1800/1900

Positioning accuracy

.5m
Start Saving Today with
GTS Management Solutions